Before the introduction of Vanguard ETF's in Canada a couple of years ago, our options were mostly limited to funds and ETF's with high MER's (compared to our neighbours (with a U) to the south).
Now, BlackRock has announced it is slashing fees on some of it's core ETF's, giving us more low fee choices!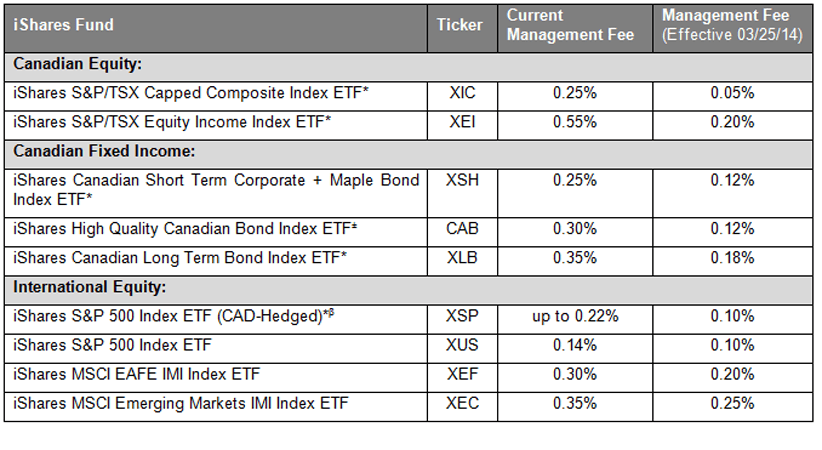 BlackRock escalates ETF price war with hefty fee cuts on nine 'iShares Core' ETFs
Things are really looking good finally.